21-Night Western Africa Voyage
Booking Dates
09/25/2020 through 11/29/2022
Travel Dates
09/25/2020 through 12/20/2022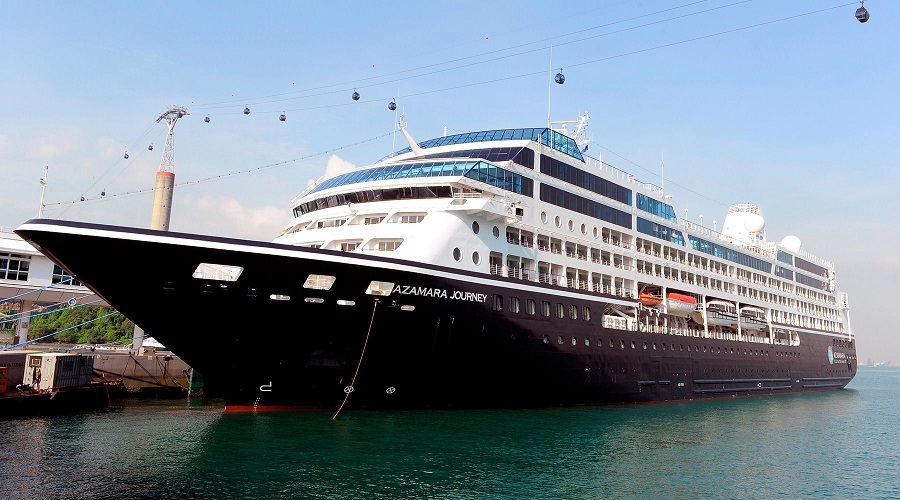 The journey begins in Portugal, as we set sail from Lisbon to Madeira-home to picturesque villages, idyllic landscapes, and Madeira wine. Then it's a late-night stay at the Canary Island of Tenerife, renowned for its miles of pristine beaches and vibrant nightlife.
Unwind with two relaxing days at sea before another late-night stay in Dakar, the capital of Senegal. Discover beautiful colonial architecture and a rich musical culture. The following day, arrive in Banjul, The Gambia, and head to Albert Market for an authentic taste of local life.
With two more blissful days at sea, there's plenty of time to experience all that your boutique hotel at sea has to offer. Treat yourself at Sanctum Spa, dine at one of our specialty restaurants, or take in a spectacular show.
Next, we head for the Ivory Coast and "the Paris of West Africa", Abidjan, with its beguiling mix of striking architecture, open-air markets, and distinct neighborhoods. Then it's on to Takoradi- Ghana's beautiful laid-back beachside resort town with an exciting urban street-food scene.
Once in Luanda, Angola's shining capital, you'll find an exciting mix of UNESCO World Heritage sites, meandering oceanside promenades, and ornate churches. A late-night stay in Namibia's Walvis Bay gives you a great opportunity to venture inland for a bucket-list worthy African safari.
After two final days at sea, we disembark in captivating Cape Town. From Kruger National Park and the Cape Winelands to the Cape of Good Hope, there's so much to explore, sip, and see, consider extending your stay here with one of our Cape Town post-voyage Land Programs.
| Day | Description | View All |
| --- | --- | --- |
| Day 1 | Lisbon, Portugal | Details |
| Day 2 | At Sea | Details |
| Day 3 | Madeira (Funchal), Portugal | Details |
| Day 4 | Tenerife, Canary Islands | Details |
| Day 5 | At Sea | Details |
| Day 6 | At Sea | Details |
| Day 7 | Dakar, Senegal | Details |
| Day 8 | Banjul, The Gambia | Details |
| Day 9 | At Sea | Details |
| Day 10 | At Sea | Details |
| Day 11 | Abidjan, Ivory Coast | Details |
| Day 12 | Takoradi, Ghana | Details |
| Day 13 | At Sea | Details |
| Day 14 | At Sea | Details |
| Day 15 | At Sea | Details |
| Day 16 | Luanda, Angola | Details |
| Day 17 | At Sea | Details |
| Day 18 | At Sea | Details |
| Day 19 | Walvis Bay, Namibia | Details |
| Day 20 | At Sea | Details |
| Day 21 | At Sea | Details |
| Day 22 | Cape Town, South Africa | Details |